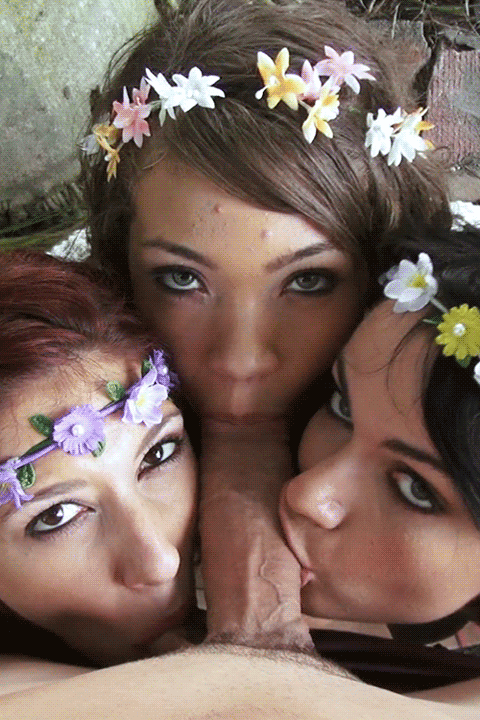 This is a much longer story than my usual ones, so we'll see if it works.
A lot of us have 'wandered' into the chat rooms, particularly since the pandemic began. Some of us have found ourselves developing a conversation with another that seems to fuel itself and create some excitement and fantasy. This is a story that began like that, but had unusual outcomes. Outcomes that opened up a whole new world for a group of neighbours. The characters and profiles are not real.
**********************************************************************
Lucyanne19. 'Hi I've just read your profile.. so many stories.'
ScriptdreamerUK. 'Thank you for messaging. Lockdown and retirement helps. By the way I'm Rob.'
Lucyanne19. 'Hello Rob, I'll have to read some of them.'
ScriptdreamerUK. 'Please do. Hope you don't mind I must say your profile makes you sound rather gorgeous.'
*********************
That was the start of the private conversation after Lucy had seen me in the 'Younger Women For Older Men' room. I was thrilled she wanted to chat, I didn't realise where it might lead that Wednesday evening.
**********************
Lucyanne19. 'Thank you kindly Rob. I've always liked older men. Ever since last year.'
ScriptdreamerUK. 'Why, what happened then? It sounds like something exciting?'
Lucyanne19. 'Not sure if I ought to tell you.'
ScriptdreamerUK. 'Go on, don't tease me! Please tell.'
***********************
The conversation immediately became flirty. I wasn't sure if 'Lucy' was actually nineteen as her profile said, or indeed if it was genuinely a girl. Her profile said that she had blonde hair, was 34C, and 5′ 9″. But it was a bit of fun and I was home alone, my wife had gone out so I'd decided to spend some time in the 'Lit chat rooms.'
I was an ordinary guy trying to get some enjoyment out of life after being in my marriage for what seemed like forever. I'd taken redundancy at fifty five when my engineering company was taken over, but I did consultancy on an 'ad hoc' basis. Claire, my wife, did accountancy part time from home, just having half a dozen clients that kept some money coming in. The road we lived in was typically suburban, everyone had lived around there for quite some time.
************************
Lucyanne19. 'It happened when I got chatting to one of my neighbours. A much older married guy across the road.'
ScriptdreamerUK. 'And what happened, did he fuck you? Sorry that's a bit blunt.'
Lucyanne19. 'Lol, no not at first. But he was nice."
ScriptdreamerUK. 'Go on, tell me what happened?'
Lucyanne19. 'He wanted some help with his computer, and I offered to sort it out. My mum knew, she said it'd be ok, so I did. I went round when his wife was in, but I knew he fancied me. I could tell from the way he looked at me.'
ScriptdreamerUK. 'In a nice way, or a pervy way? Did he do anything?'
Lucyanne19. 'He sort of put his arm around me as I typed, it didn't spook me at all. His wife left us in a room alone, and when I'd finished he thanked me, so I kind of kissed him on the cheek.'
ScriptdreamerUK. 'How did he react to that?
Lucyanne19. 'He invited me back for some more help with his computer, but his wife wasn't there then, and I didn't tell my mum either.'
ScriptdreamerUK. 'Wow! You wanted to? What happened?'
Lucyanne19. 'The idea excited me. He'd said he wanted to know how to use a certain program on his laptop. When I sat down beside him I could tell he was aroused. We kept swapping the laptop from him to me, and it started us giggling. Then he squeezed my leg, and I teased him. It all sort of got out of hand.'
ScriptdreamerUK. 'Who made the first move. He must have been taking a risk.'
Lucyanne19. 'It was me. He started tickling me, and I accidentally on purpose touched his cock.'
ScriptdreamerUK. 'Omg. It sounds so sexy. What happened next?'
************************
I was really into the chat by now, and was getting aroused myself, imagining Lucy grabbing this guy's cock.
************************
Lucyanne19. 'He moaned and told me I shouldn't be doing that. I was being really daring, and I laughed and rubbed it. He didn't stop me so I unzipped him.'
ScriptdreamerUK. 'Wow Lucy, you're actually turning me on!' What did you do?'
Lucyanne19. 'I bet you're getting hard too now aren't you? Mmmm!'
ScriptdreamerUK. 'Yes I am. I'm thinking of you unzipping me!'
Lucyanne19. 'Go on then, take your cock out, are you alone?'
ScriptdreamerUK. 'Yes I am, my wife is out. Fuck! Lucy you're teasing me.'
Lucyanne19. 'Go on if you're on your own, rub your cock, go on, I dare you!'
*************************
I'd only ever wanked watching porn before. This was new. I unzipped my trousers, and my cock stood up. I propped my iPad up on the arm of the sofa, then Lucy was typing again encouraging me.
*************************
Lucyanne19. 'I want you to cum for me. Imagine I'm sucking your cock. Tell me how you're feeling.'
ScriptdreamerUK. 'Oh god bonus veren siteler Lucy. You're terrible.'
Lucyanne19. 'Think of me sucking you, rubbing you up and down. Think of me sitting astride you, lowering my wet pussy onto your cock.'
***************************
I was gone, I was in that world, rubbing myself, stopping briefly to type a response. She went on and on about making me cum.
***************************
ScriptdreamerUK. 'Fuck Lucy… fuck… I'm going to cum in a minute.'
Lucyanne19. 'Go on, cum for me, go on cum now!'
****************************
In moments I did, I knocked the iPad off the sofa, and couldn't stop the first jet of spunk shooting out, before I fumbled to get my handkerchief out of my pocket. I caught most of the rest of it as it pumped its way out of my cock.
***************************
ScriptdreamerUK. 'Omg Lucy, you're such a devil, I couldn't stop.'
Lucyanne19. 'Good, I'm glad, I'm going away to use my vibrator now… bye.'
****************************
And she was gone!
The whole episode had been a bit of fun which had come out of the blue, but I had to hurriedly clean up my trousers, and hide them away to dry out, before my wife came home.
I looked online for several days to see if Lucy reappeared in any of the chat rooms, but to no avail. And then something odd happened to tweak my curiosity.
Mrs Perkins, or Barbara, lived directly opposite us, with her daughter Tina. Mrs Perkins was a formidable woman, not particularly attractive, very assertive, and divorced. No wonder why! Standing at five feet ten, broad shouldered, with heavy breasts, she'd been a very successful swimmer in her younger days, but was the sort of neighbour who made it her business to know everything and everyone. Her husband must have been glad to escape!
Needless to say Barbara visited my wife regularly to catch up on local gossip. I made polite conversation with her whenever she came over, but I kept her at a distance after last Christmas, when at another neighbour's party, she caught me on the stairs and kissed me, using the excuse of some mistletoe hanging several feet away!
I never told Claire, but for several weeks I had to avoid eye contact with Barbara whenever she visited.
However, on this particular occasion I was on my laptop in the lounge, paying some bills, while Barbara and Claire were in the kitchen drinking coffee and gossiping.
It was the phrase, 'chat rooms,' that triggered my attention, and made me stop what I was doing and listen.
"I found Tina's laptop open when she went to the loo," Barbara was saying confidentially, but also a bit too loudly.
"I shouldn't have looked, but I did, and it was obvious that she was in one of these chat rooms talking to a man. The conversation was all there."
I heard Claire say, "And?"
"It was all about sex!"
"What do you mean, sex?" Claire whispered.
"She was telling this guy to do things!"
"What sort of things?" I could tell Claire was desperate to know.
"You know," Barbara's voice went quieter, "stroke himself."
"My god!" Claire was shocked, and showed it.
"Have you asked her about it? I know Denis spends so much time on his iPad I've no idea what he gets up to, I really don't want to know!"
"No I haven't," Barbara replied, "I wondered what you thought I ought to do?"
"God, don't ask me. I guess if it's only on the computer that's something to be grateful for, but if she's meeting men, well…"
Barbara sounded at a loss, "I'm not sure, I've often said about girls being groomed online, but she's nineteen for god's sake, she'd go mad if she knew I'd looked at her laptop."
I found myself going hot and cold, knowing I'd done exactly the same thing.
I couldn't believe Tina was into that world. She was a girl I'd seen grow up and blossom physically, and I'd often secretly lusted after her when I'd seen her out jogging in her Lycra, but it was just an older man's fantasy.
Soon after Barbara left, Claire didn't mention a thing about their conversation, but it preyed on my mind.
I felt a bit guilty about my 'chat' with Lucy online, half wishing it could be repeated. I was hooked on this totally new 'thing.'
It was two evenings later that I looked into the chat rooms again. In the room called the 'UK Room' I saw a familiar name, 'Lucyanne20.'
The name was so similar apart from the number, I checked out the profile. The information was limited. It was a brand new profile from the day before. It said that she was early twenties, in the UK, and that was about all.
In the room she had said nothing in the general conversation, but was listed as being in there. I decided to say something directed at her.
************************
ScriptdreamerUK. 'Hi Lucy, have you got a new profile?"
************************
A couple of guys chipped in with various sarcastic comments, but there was no reaction from her, so I thought carefully about whether I should send a private message. bedava bahis Just as I was typing, she privately messaged me.
************************
Lucyanne20. 'Hello ScriptdreamerUK I've just joined again.'
ScriptdreamerUK. 'Were you Lucyanne19? I think we chatted a few days ago?'
Lucyanne20. 'Yes, I'm not sure I remember you?'
************************
That brought me down to earth, it was obviously something she'd done with lots of guys, I was just one of them!
************************
ScriptdreamerUK. 'I'm Rob, anyway, I hope you're well?'
Lucyanne20. 'Yes I am thank you.'
ScriptdreamerUK. 'Why did you make a new profile?'
Lucyanne20. 'I needed to, there were too many strange guys.'
ScriptdreamerUK. 'I'm sorry, I promise I won't bug you.'
Lucyanne20. 'That's ok. I'm being careful now.'
************************
The conversation seemed stunted, and the sexy connection we'd had before was gone, but I thought I'd keep trying to be a bit flirty.
************************
ScriptdreamerUK. 'You need to be careful at your age, there's a lot of older guys who enjoy a younger girl's company.'
Lucyanne20. 'Are you one of them?'
ScriptdreamerUK. 'I guess I am 😉 but I'm harmless.'
Lucyanne20. 'And you're married.'
ScriptdreamerUK. 'Yes, afraid so.'
Lucyanne20. 'Would your wife be upset if she knew you were talking to a young girl on here?"
ScriptdreamerUK. 'Probably, but we're only chatting.'
Lucyanne20. 'For now we are.'
ScriptdreamerUK. 'What do you mean Lucy?'
**************************
I'd reached a point where Lucy was relaxing a bit from her wariness, but it was still very guarded.
**************************
Lucyanne20. 'You know what I mean, I'm guessing we had fun when we spoke on here before?'
ScriptdreamerUK. 'We did, you were very naughty with me.'
Lucyanne20. 'What did we do, tell me.'
ScriptdreamerUK. 'You got me very excited, so much so you made me cum.'
Lucyanne20. 'You were the naughty one then. Where was your wife?'
ScriptdreamerUK. 'She was out.'
Lucyanne20. 'Is she out now?'
ScriptdreamerUK. 'Unfortunately not, she's upstairs doing some stuff.'
Lucyanne20. 'Oh. Bet you daren't do anything then. Are you getting aroused talking to me?'
ScriptdreamerUK. 'Yes I guess I am, young lady.'
Lucyanne20. 'Oh, young lady! You called me a young lady!'
ScriptdreamerUK. 'Well you are, aren't you, and a sexy one?'
Lucyanne20. 'Yes I am. I see you write a lot of stories, you could write one about me.'
ScriptdreamerUK. 'I'm writing one at the moment about a young girl and an older guy.'
Lucyanne20. 'Are you? I'd love to read it before anyone else does.'
ScriptdreamerUK. 'I could send it to you if you really wanted, if you'd let me have your email address?'
Lucyanne20. 'Hmmm not sure, I don't really know you.'
ScriptdreamerUK. 'Ok why don't you open a new email account, it's easy and only takes a few minutes, that would keep it private, if you want to that is.'
Lucyanne20. 'Maybe, let me think, can you wait for me to do that?'
**************************
I said I'd hang around and after ten minutes Lucy had messaged again with an email address.
**************************
ScriptdreamerUK. 'Thanks, I'll send you the story in a few minutes, I've got to go now, my wife will be coming downstairs, can we chat again?'
Lucyanne20. 'Yes, of course. You've got my email address now, you can message me. Bye for now.'
ScriptdreamerUK. ' Bye.'
***************************
"You still on that bloody laptop?" Claire said when she walked into the lounge, "Barbara was telling me the other day about the stuff on there."
"What stuff?" I replied.
"Chat rooms, is that what you call them? Tina's been on them, or in them, I'm not sure how you say it."
"In them I guess." I was feeling guilty.
"Have you been in them? You spend enough time on that thing. She says Tina's been talking to older men, sounds very dodgy to me."
"Noooo," I said, feeling myself going red, and looking out of the window, "I know about them, but I've not been into them."
Claire disappeared into the kitchen.
"You want a coffee?" she shouted, I was glad the conversation about chat rooms had come to an end.
A few minutes later I sent the story to Lucy, all about a young girl who was befriended by a neighbour, and they began to have sex. I'd used a separate private email account I'd set up just like Lucy. I didn't receive a reply straightaway, but later that evening, I just got a brief, 'Thank you, interesting.'
A bit underwhelming, but it was the next day the chickens came home to roost!
Claire had gone to the shops around ten 'o clock. She'd hardly driven to the end of the road before there was a knock on the door, and standing on the doorstep was Barbara.
Almost pushing past me she strode into the lounge, and I shut the front door wondering what the deneme bonus devil was going on.
"ScriptdreamerUK!" was all she said, staring at me with piercing eyes. At her full height she was almost as tall as me.
I must have looked stunned.
"Do you prey on loads of young girls online?"
I tried to comprehend what she was saying.
"No of course not," then stuttering I said, "what do you mean Barbara?"
"What do I mean? I mean talking to Tina, talking to me, about sex and stuff! Does Lucyanne20 mean anything?"
"Fuck… how did you know it was me?" I muttered, sagging into one of the chairs next to the table.
"Fancy using an email address so much like your regular one!" she seemed really angry, "You might well say 'Fuck.' If I tell Claire about what you've been doing she'll rip your balls off!"
My heart was beating out of my chest, and I pleaded, "Please, don't tell her… shit… I'm so sorry."
Barbara came and stood over me.
"It may not come to that."
I was totally perplexed now, "What do you mean, it may not come to that?"
Barbara looked imposing, but slightly more relaxed, "Stand up! Look at me!"
She was standing in front of me, and was gripping me by my upper arms. Her two hands squeezing me like vices.
"Claire's told me you two hardly have sex, is that right?"
"Yes, sort of," it was almost a whimper, it was a subject brought up out of the blue. I was going bright red, admitting the difficulties that we'd had for a long time.
"Well… look at me!" she repeated, fixing her eyes on mine, "you can fuck me! Claire won't know, but otherwise I'll tell her what's really been going on in the chat rooms."
My mouth must have dropped wide open, I couldn't believe what she'd just said.
I croaked a reply. "What do you mean?"
She repeated it again.
"When Claire and Tina aren't around you can fuck me, I've managed without for too long, I need a man who I know, not just any random guy, and you're a good looking fella."
"Is this for real, you actually mean what you're saying? Is this some sort of wind up?"
"You'd better believe it Denis, this is your 'get out of jail' card! Think about it, and when you've decided let me know. You've got a mobile phone haven't you, where is it?"
"Over there, on the table," I stuttered.
Barbara picked it up and asked me to unlock it. When I handed it back she put her number in and sent herself a text.
"There, you've got my number, text me when you've made up your mind, I'm going now, just have a think about the consequences."
I was left in total shock. Faced with the choice I had, it seemed there was no choice! Barbara had made a pass at me at Christmas. It was becoming clear that she hadn't just been drunk, she actually fancied me, and saw this as her opportunity. There was a slight problem, I didn't find her particularly attractive.
My phone pinged, and it was my first text from Barbara.
'Think carefully!' It said, my heart was thumping. I'd already decided that I had no choice, so I replied, 'Ok I'll go along with it. Will you keep your side of the bargain?'
The inevitable response came back, 'Of course. Good. You won't regret it. Just be ready when the time is right.'
I didn't have that long to wait, however almost every hour of the day it was there on my mind. Claire actually asked why I was being so thoughtful towards her, but it was pure guilt I was showing.
A few days later Barbara popped by for coffee with Claire. She made a point of saying 'Good morning' to me, and asking how I was. The smile she gave me when Claire's back was turned clearly told me all I needed to know, she wanted me.
I kept out of the way in the lounge, but listened in to snippets of the conversation. When Claire mentioned that she was visiting her mother next day I sensed that this was going to be Barbara's opportunity. In fact she blatantly asked Claire if she could 'borrow me' for a couple of hours while she was away, to adjust some hinges on her ageing kitchen cupboards.
"Did you hear that Denis?" she called out from the kitchen.
"Did I hear what?" I casually replied.
"Barbara wants to borrow you tomorrow, she wants you to repair some cupboards in her kitchen while I'm at mum's, is that ok, you're not doing anything?"
I got up and stuck my head round the door, "Sure, what time Barbara?"
She smiled and said, "Anytime when Claire's gone, I don't mind, Tina's staying at a friends at the moment, so it doesn't matter."
That confirmed it. It was the moment of truth.
I didn't sleep at all well that night, and I got up early to shower before Claire did the same. She left after breakfast, and it was less than five minutes before I got a text.
'I'm ready and waiting. Don't be long.'
With a deep breath I replied, 'Five minutes.'
I thought I ought to make it look good for any neighbours that might be watching, so I carried my tool box with me. When I got to the front door I saw that it had been left ajar. I tentatively pushed it open and shouted, "Anyone at home?"
Barbara's voice called out, "Come in, I'm upstairs."
Closing the front door behind me, I put the tool box down in the hall and nervously climbed the stairs. There was a perfume emanating around the house as though from scented candles.