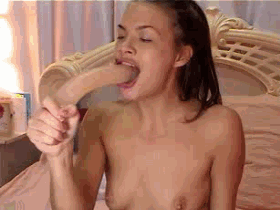 "Mistress Darkness, I'm going to stalk you until you agree to make me your slave or I die, I simply can't have a supreme Black Goddess like you in the hands of White dudes, Black male submissive types like me need you too," Ralph Bellamy said to me, and I looked at the tall, dark-skinned, nerdy young Black man with the deranged gleam in his eyes and sighed. What is it going to take for me to get rid of this bozo?
"Ralph, you should know that no means no, I'd kick you in the balls but knowing you, and how sick in the head you are, you'd probably like it," I replied, and Ralph grinned and spread his legs wide, exposing his nuts. Oh, yeah, this nutcase would love it if I lost it and totally went nuts on him. How do you punish a man who loves to be punished and humiliated? You deny him, pure and simple. With a guy like Ralph, though, I could sense that this wasn't going to work for long.
What is it with those thirsty brothers? Ever since I declared myself interested only in subs of other races, I've been getting a ton of messages from random brothers on Fetlife expressing their feelings on the matter. What the fuck? I am a professional dominatrix operating in the Capital region of Canada. I cater to a select clientele, one which respects my safety and privacy. That's just the way I get down.
I have been known to tour Toronto, Vancouver, Halifax, Calgary, Montreal, and Quebec City. There aren't a lot of Black female dominant types in lily-White Canada, so gals like me are in demand. All kinds of men pay handsomely to get dominated by me, and it's made me rich. Of course, there's a downside to everything. Somehow, this random brother named Ralph Bellamy not only learned my real name and address, but also began stalking me, simply because he wants me to beat his submissive, obsessive Black ass. What's a gal to do?
"Yes, Mistress Blackness, my life is yours to snuff out," Ralph said, and I watched, amazed, as he knelt before me and kissed my feet. I should mention that I was standing in my driveway, having gone out to get the morning paper. Just another bright Sunday morning in early July, and the City of Barrhaven, Ontario, was in full bloom. Summertime in provincial Ontario is simply glorious. I miss my hometown of metropolitan Accra, Ghana, of course, but I've grown to like it.
"Dammit, Ralph, you're a grown man, aren't you embarrassed by this?" I asked, exasperated, and Ralph looked up at me, an adoring look upon his face. I sighed, wondering how I was going to get rid of this sucker. I called the cops on him once, and he beat it before they got there. Since the cops were rude to me for calling them over nothing, I didn't feel like calling them again. One of the police officers had the nerve to be surprised that a young Black woman like me owns a townhouse in Barrhaven. Weird, eh?
"Ma'am, I live to serve the dominant Black Goddess, I am in awe of you and what you represent, give me a chance and I'll do anything, I'll even mow your lawn," Ralph said, with his tongue hanging out. I paused to consider this. I recently bought this nice townhouse in the Pizzeria Circle area of Barrhaven, within walking distance of the local ankara yeni escort Walmart, and about five minutes from a nearby Catholic schools, with a gas station and a bunch of shops in the area. I work hard and invest wisely, and now I'm independently wealthy. Part of the reason why is that I know a good deal when I see one…
"Alright, Ralph, I'll give you a chance but if you fuck up, you're done, you hear me?" I said sharply, and Ralph smiled and nodded. I let him come inside to get some water, and then showed him the garage, where my lawnmower awaited. Ralph put himself to good use and not only did he mow the damn lawn, he also clipped my hedges. All in under an hour. I would have had to pay a pretty little penny to those landscape artist guys to do all that, and Ralph just did it for free. I like that a lot. Now, let's see if I can get something else out of him…
"Thank you for letting me mow your law Mistress Darkness," Ralph said, and I smiled, pleased by his words. It was eleven o'clock and I didn't have any appointments that day. I was bored. I'd already done work on the erotic novel I was writing. I'm at one hundred and eighty pages and want to make it to three hundred pages. I've got a publisher lined up and everything. Apparently, there's definitely a market for Black erotica and Black BDSM, and with my knowledge of those realms, I am set to make an even bigger name for myself. How about that?
"You did a good job, Ralph, I just might give you a little treat if you promise to behave," I replied, and Ralph nodded like a puppy whose head got patted by its master. The hope in his brown eyes was all too evident. Sometimes I wonder about this guy. Seriously. When I looked him up on Facebook, Ralph seemed disturbingly…normal. This just goes to show you that you simply cannot judge a book by its damn cover.
My search on Ralph Bellamy turned on a lot of rather unexpected things. I thought he'd be a loser or a junkie or something. Just the opposite. The guy was born in the City of Cap-Haitien, Republic of Haiti, in 1987. He came to the City of Ottawa, Ontario, in 2007. Holds a Bachelor's degree in Criminology from the University of Ottawa, and a Master's degree in Business from Carleton University. Works for the Law firm of Henderson, Dale & Cooper on Bank Street, according to his LinkedIn page. So what is a Black male professional with a career and an education doing stalking my shapely Ghanaian ass?
"Thank you Mistress Darkness," Ralph said as I led him to my living room. I sat on the couch and he knelt before me, and without needing to be told, he licked my toes. I looked down at Ralph and genuinely smiled. Alright, ladies and gentlemen. I have something to confess to you. Brace yourselves for this one. This lady of mystery is about to make certain revelations about her complex life to you. Don't say you weren't warned, dear readers…
Long before I became the professional dominatrix known as Mistress Darkness, I was known as Halima Appiah. I was born in the City of Accra, Ghana, to a Muslim family, and came to the City of Ottawa to study business management at Algonquin College. yenimahalle escort After graduation, I opted to stay in Canada, and began working for KPMG. Along the way, I began exploring my sexuality and discovered the world of BDSM.
I'm going to be really blunt about my likes and dislikes here, folks. I like to dominate the male of the species. I firmly believe that women are superior to men and that the Black woman is the Mother of Mankind. The Original Matriarch. White males love being dominated by a strong Black woman and pay handsomely to experience my fury and power. As a six-foot-one, curvy and bodacious young Black woman with dark brown skin and a thick Afro, I am exotic and sexy to them. Black men on the other hand seem to fear Black female dominance, and I've become allergic to their macho bullshit…
"Why do you crave me, Ralph? You're not like any Black man I've ever known," I said, seriously awed by this brother and his craven, disturbing and yet arousing devotion. I set out to use and discard this fool but he's looking at me like he would die for me if I asked him. I'm honestly puzzled by this. Black men complain day in and day out about us bossy Black women. This brother LOVES bossy black women. How could this be?
"Mistress Darkness, I love strong black women, I am a submissive, but I can't be submissive to White chicks or Asian chicks or any other type of woman because they're all scared of brothers, I can't bow down to a female who fears me, I want to serve the black Goddess because she's the only one who can handle me," Ralph said firmly, his brown eyes boring into mine. I swear my pussy twitched with excitement upon hearing those words. I smiled at Ralph and gestured for him to come closer…
"You came to the right place, Ralph, this black Goddess claims you as her own," I replied, and Ralph smiled. Surprising both Ralph and myself, I gave him a hug. After a brief hesitation, Ralph hugged me back. I don't quite remember what happened after that, but at some point, Ralph and I got naked, and then the fun began. I found myself on all fours, face down and big brown ass up, with Ralph spreading my ass cheeks and eating my ass. It's weird how these things happen, eh?
"Your ass tastes wonderful, Mistress Darkness," Ralph paused to say, and I moaned softly as he licked my asshole and fingered my wet hairy pussy at the same time. Shoot, I was having so much fun it's not even funny. Had I known that Ralph's oral skills were this awesome, I would have tried him a long time ago. Ralph is eating my booty like his life depends on it, and I'm moaning in pleasure, feeling close to being on Cloud Nine…
"Less talking and more ass eating, fool," I replied, and Ralph heeded my demand, and continued to lather my ass with his tongue. I love a brother who is obedient in the bedroom. After Ralph made me cum from his awesome oral action, I gave him a rare treat. I grabbed his dick and sucked it, something I don't normally do with my subs. Ralph was surprised, but did not protest as I sucked his dick and massaged his balls. I even allowed him to cum, on my shoes, of course. Am I yozgat escort nice or what?
"Thank you Mistress Darkness, my ass is yours," Ralph said, nodding gratefully at me before turning around and bending over. Smiling, I admired his cute ass. Dammit, if all Haitian men have cute asses like Ralph Bellamy here, I am definitely going to visit that Caribbean island someday. I caressed Ralph's ass, and then inspected it. It was clean and smooth, almost as if he'd expected to get pegged today. Very interesting…
"Stay right there," I commanded, as I got up and grabbed my strap-on dildo from my bedroom. I returned to find Ralph in the same position. Grinning, I smacked his ass and then proceeded to lubricate his hole with some Aveeno cream. Afterwards, I rolled a condom on my dildo and pressed it against Ralph's ass. I smiled to myself, knowing that I was about to make history. Black Muslim dominatrix from Ghana breaks her own rules by pegging one obstinate Haitian man…
"Oh yes, thank you Mistress Darkness," Ralph said, moaning deeply as I gripped his hips and thrust into him, burying the dildo in his asshole. I took my sweet time as I began to fuck Ralph. The brother from Haiti has a smooth ass, one that was made for pegging. While fucking Ralph's ass with my dildo, I slapped his balls and made his ass jiggle. Ralph panted and moaned, clearly loving what I was doing to him. This is going to be good…
"Shut up and take it, Ralph, we both know this is your dream come true," I hissed into his ear, and Ralph nodded. I wanted to hear my sub make some noise, so I tugged on Ralph's dick, knowing it would hurt him. That's when Ralph screamed, and it was oh-so sweet music to my damn ears. I like to hear men scream like bitches as I fill their asses with my toys. It's a beautiful sound that I cannot get enough of…
"Thank you for making my dream come true, Mistress Darkness," Ralph said, smiling beatifically as he stepped outside the shower. Yes, I let him get cleaned up after wrecking his ass. It was the least I could do. Ralph and I smiled and exchanged a hug, and then I sent him on his merry way. I figured there was a fifty-fifty chance his desire for Black female domination was now sated and he'd leave me alone. We shall see…
"Oh my," I thought to myself as I received flowers and a card from a certain admirer at my office at KPMG, three days later. I read the note from Ralph, thanking me for changing his life. He also volunteered his services if I ever decided to make Black female domination/Black male submission videos to sell online for profit…with masks of course. I smiled to myself, pleased by Ralph Bellamy. That's why I called him on the number on the card…
"Ralph, my submissive slash stalker slash whatever, I like the way you think," I said to Ralph, and he chuckled softly, and we spent the next hour on the phone. Ralph is educated, charming, has disposable income, and seems determined to obey my every whim. Sounds like a good deal to me…
Ralph Bellamy is a brother with great potential. Who would have thought that he'd be the one to make me change my mind about dealing with Black men? I accepted his offer of a sexual friendship, and next time we met for some kinky fun, we filmed our session. I sold it online, and made eight hundred bucks within an hour. How cool is that? Ladies and gentlemen, I think I just found myself a play partner/benefactor and sugar man all rolled into one. Wish us luck!